Compiled by Munyaradzi Ushamba - (Loss Control Manager)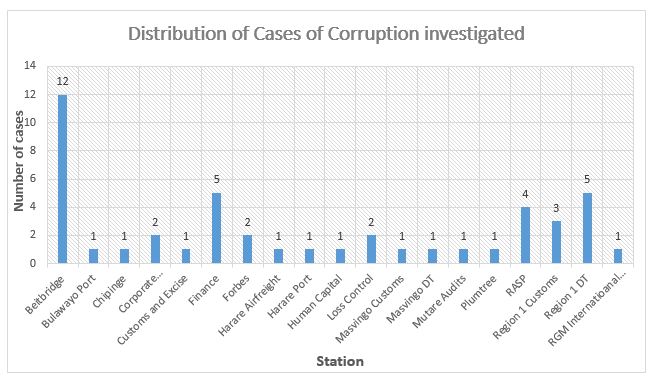 In a bid to maintain its zero-tolerance to corruption, the Zimbabwe Revenue Authority (ZIMRA) routinely tracks incidence of corruption–related cases reported and investigated against its members of staff.
A total of 46 cases were investigated during the period 1 January – 15 August 2018.
ZIMRA courts telecommunications industry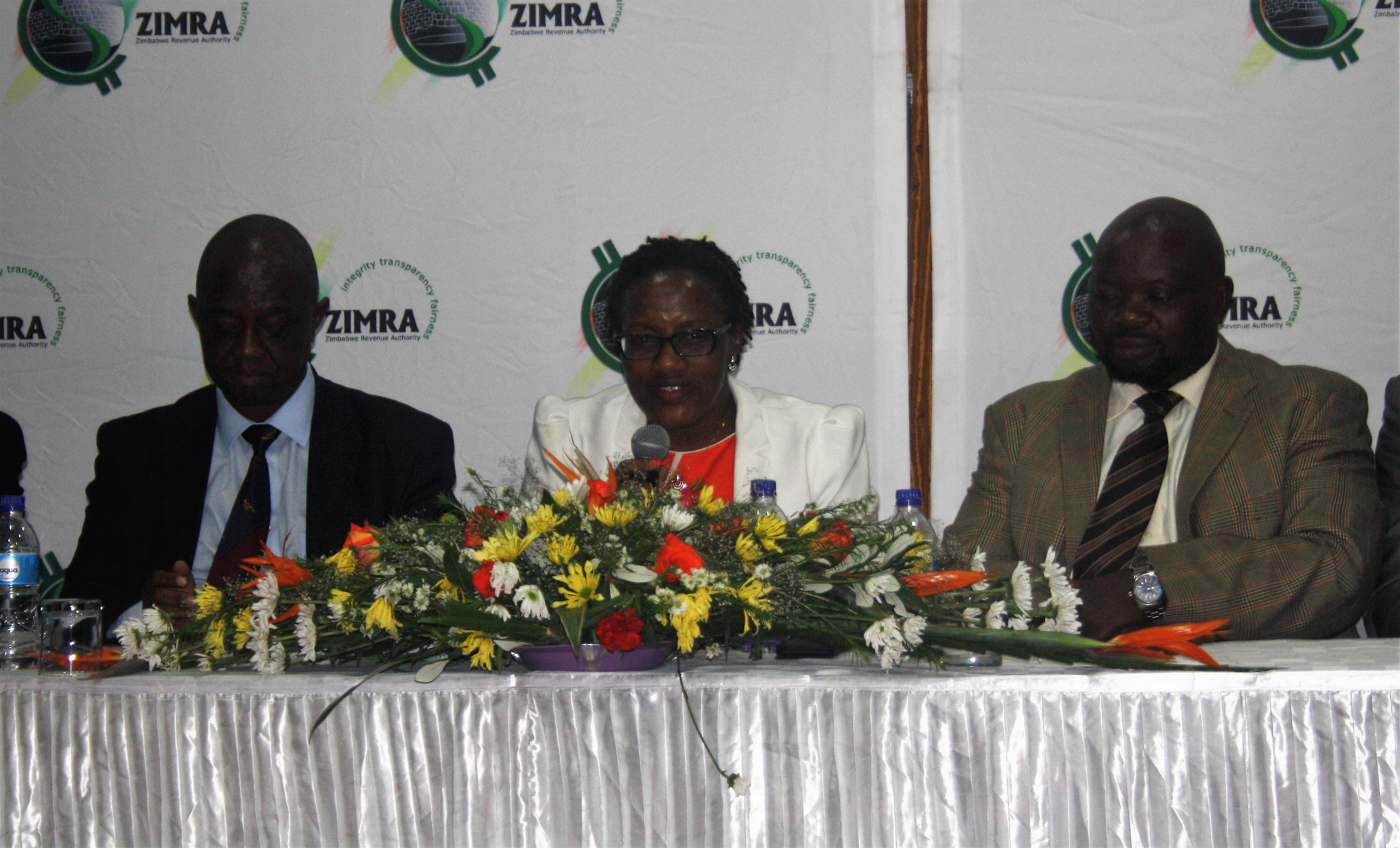 By Tanaka Chitongo
The Zimbabwe Revenue Authority (ZIMRA) through the Revenue Assurance and Special Projects Division hosted a breakfast meeting for its clients in the Telecommunications Industry on September 6, 2018 at The Rainbow Towers Hotel.
Held under the theme "My Taxes, My Duties - Building my Zimbabwe," the meeting was meant to strengthen relationships between ZIMRA and players in the telecommunications industry.
Voluntary Compliance on submission of Income Tax and Capital Gains Tax Returns
All persons who receive income or gains, from a source within Zimbabwe are required to submit Income Tax Returns or Capital Gains Tax Returns.
The following are the Income Tax Returns and Capital Gains Tax Returns that should be submitted:
| | | |
| --- | --- | --- |
| RETURN | NAME OF RETURN | DUE DATE FOR 2018 |
| ITF 1 | Return of Income : Individual from Employment | 30th April 2018 |
| ITF 12C | Self-Assessment: Individual and Company | 30th April 2018 |
| ITF 16 | Reconciliation of payroll details (Pay As You Earn) | 30th January 2018 |
| CGT 1 | Return for Capital Gains Tax | 30th April 2018 |
ZIMRA exhibition at Harare Agricultural Show, bigger, better.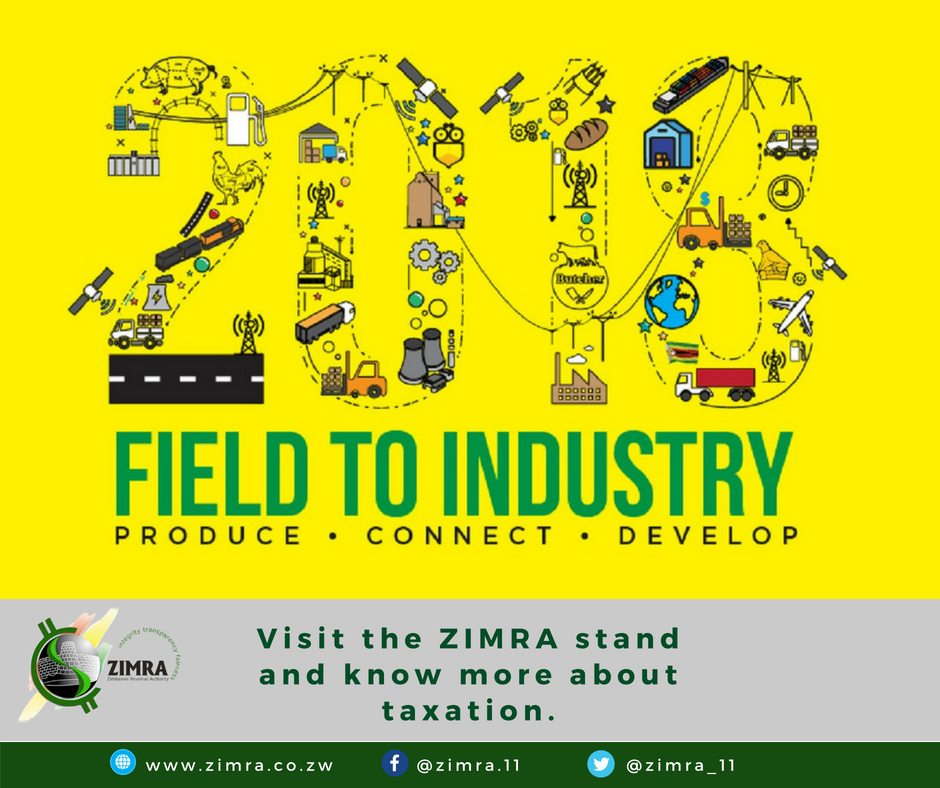 By Chenayi Mack Maponga
The Zimbabwe Revenue Authority (ZIMRA) is geared up for the 108th edition of the Harare Agricultural Show exhibition. The show will run from Au­gust 27 to September 1, 2018 at the Zimbabwe Agricultural Society Business Park under the theme: "Field to Industry: Produce. Connect. Develop."
Reminder Value Added Tax (VAT) due date 25th August 2018
The Zimbabwe Revenue Authority (ZIMRA) would like to remind all clients who are registered for VAT or required to be registered to take note that VAT is due by the 25th of August 2018 for Category C and Category A operators. Due dates for VAT are as follows:
Category

Tax Period

Due Date

A

December/January, February/March, April/May, June/July, August/September and October/November

 

 

 

By 25th day of the month following the end of the tax period

 

B

January/February, March/April, May/June, July/August, September/October and November/December

C

Monthly

D

Tax period other than A, B, C approved by the Commissioner
All payments are to be made through banks and VAT Returns (VAT 7) must be submitted through the ZIMRA e-services platform http://www.efiling.zimra.co.zw.
The VAT Act defines a registered operator to mean any person who is registered or is required to be registered in terms of the VAT Act [Chapter 23:12]. Operators who have not registered with ZIMRA need to review their operations and confirm whether they are not eligible for VAT registration using the following guidelines:
VAT Registration Requirements
Any person who is carrying on trade must compulsorily register where the value of taxable supplies exceeds $60,000.00 or in any period of 12 months or there are reasonable grounds that taxable supplies will exceed $60,000.00 in the period of 12 months going forward.
Where the registration threshold is met, there is need to:
Complete the REV 1 Form and submit to the nearest Zimra Office,
Attach Sales schedule from the time of commencement of trade to date; or
Provide Sales projections schedule for the next 12 months; or
Attach Business agreements confirming the trade that is going to take place
Attach current stamped bank statements.
Attach Proof of residence/place of business.
Operators who qualify for registration but have not yet done so are encouraged to take advantage of the Voluntary Disclosure Program that ZIMRA is running with which is ending on 31 December 2018. To benefit from the Voluntary Disclosure Program an application form should be completed and submitted at the nearest ZIMRA Offices. Penalties are waived for voluntary disclosure once the application is approved.
Public Notice No. 31 of 2018
My taxes, my duties – building my Zimbabwe
<< Start < Prev 1 2

3

4 5 6 7 8 9 10 Next > End >>


Page 3 of 72