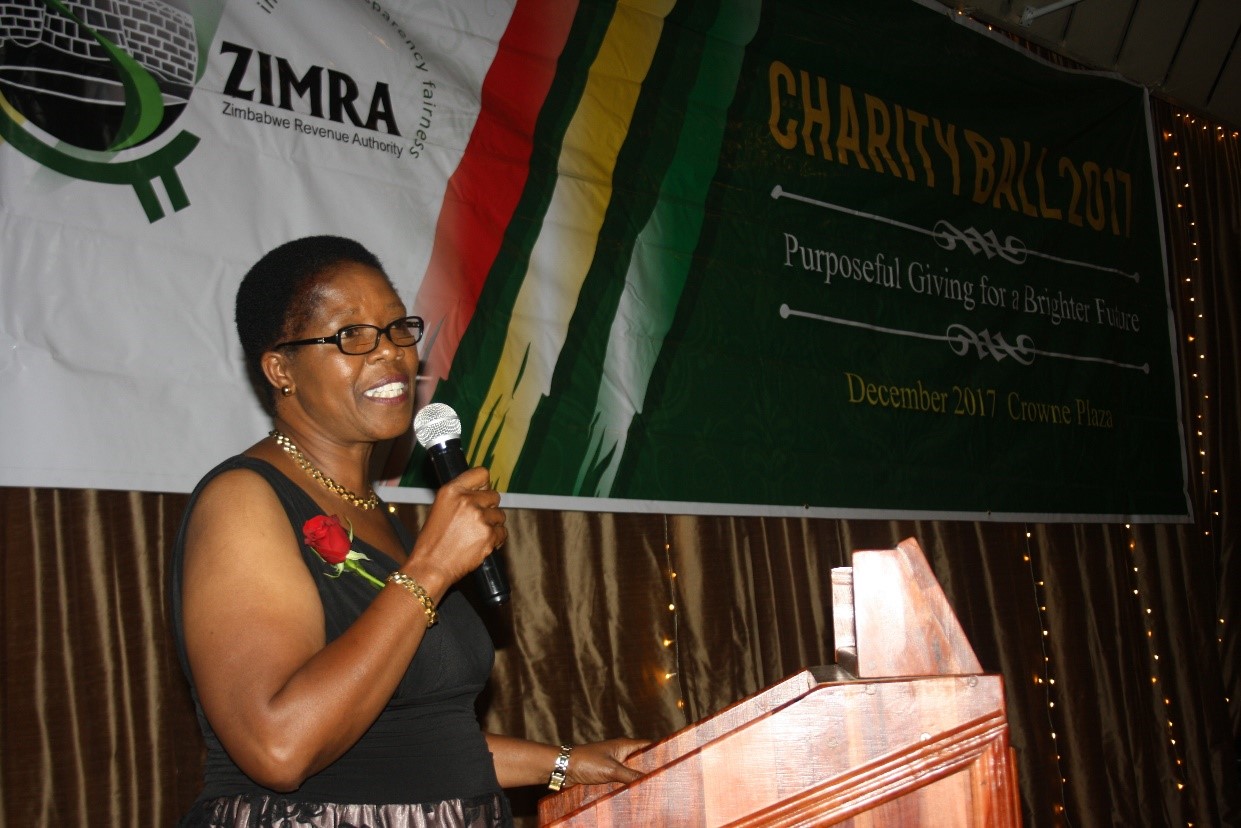 With the generous intention of giving back and transforming lives in communities, the Zimbabwe Revenue Authority (ZIMRA) hosted its memorable Charity Ball on 11 December 2017, which was supported by various organisations. This year's edition of the Ball was held under the theme, "Purposeful giving for a brighter future".
Speaking during the glamorous event, ZIMRA Board member, Mrs Katiyo, encouraged delegates to continue with the spirit of giving starting with the smallest act of kindness, as it leads to transforming livelihoods.
"Making a difference in the communities in which you live or operate is the indisputable       launch pad towards the attainment of the Zimbabwe Agenda for Sustainable Socio-Economic Transformation (ZIM-ASSET) goals".
"We cannot always wait for the Government to do it alone because we all know how harm-strung it is as far as resources are concerned," said Mrs Katiyo.
Mrs Katiyo applauded the support from various stakeholders present at the Ball and underscored that it showed the seriousness with which they take the plight of the socially disadvantaged in our communities.
The Charity Ball is an annual event which was introduced in 2004 as a fundraising initiative for the disadvanged members of the society. To date, ZIMRA has assisted children's and old people's homes, schools and over 70 pupils with their school fees and tuition. The ZIMRA charity initiative is meant to cushion the livelihoods of communities and to create sustainable projects for the benefit of the disadvantaged.