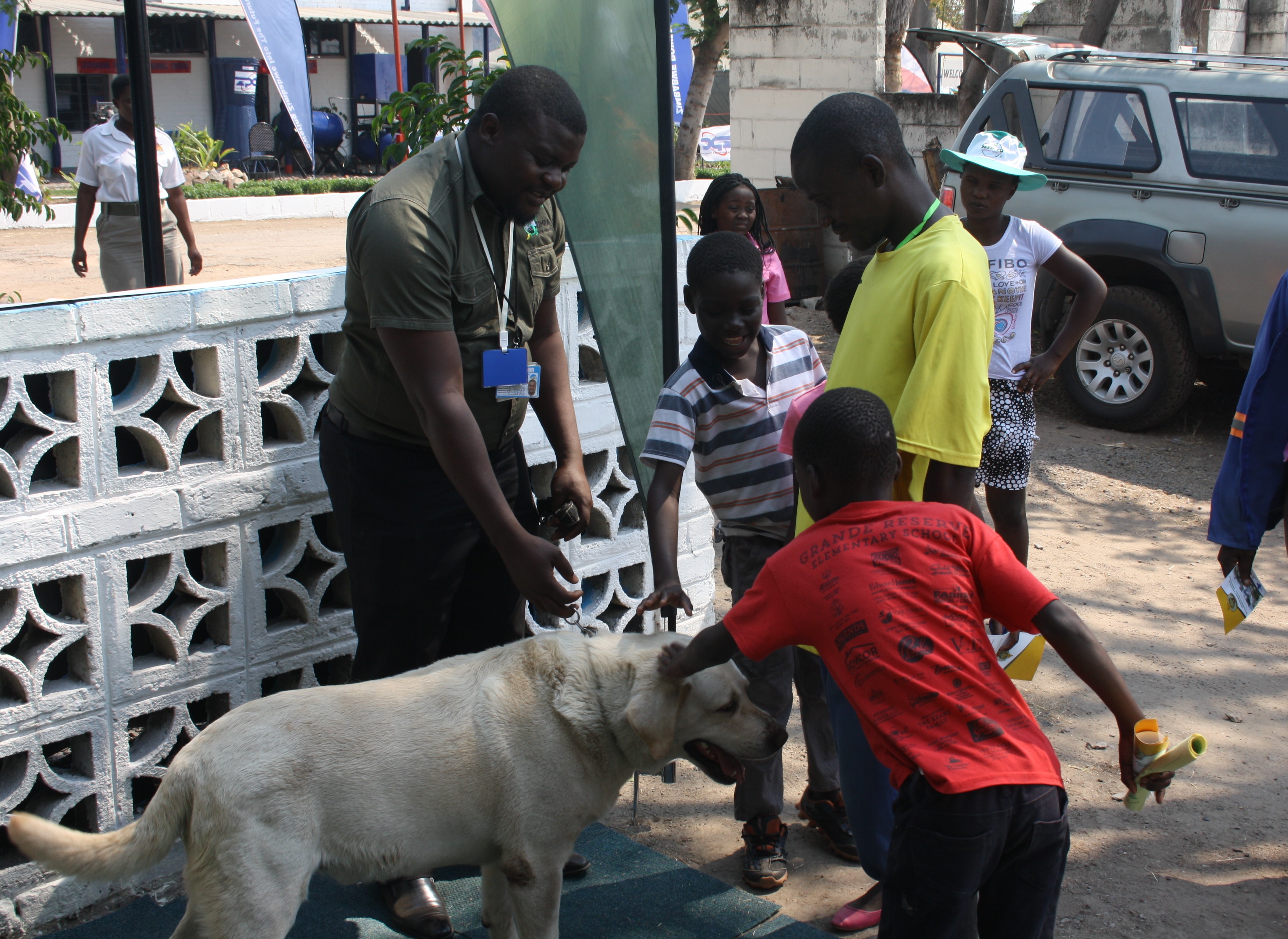 The Zimbabwe Revenue Authority was among a host of organisations that exhibited during the 2018 edition of the Hwange Agricultural Show, which ran from 8-12 August 2018 under the theme "Leveraging the New Economic Order."
Hwange Show ran concurrently with Mashonaland West (Chinhoyi) Show where ZIMRA scooped the third prize, after Grain Marketing Board and NSSA under the Parastatal Category.
As has become the norm every year, the Authority took advantage of the Agricultural Show extravaganza to educate the public on Taxes and Customs issues.
The main attraction at the ZIMRA-Hwange show stand was the Canine Unit table where a lot of clients were fascinated to learn about the side effects of using skin lightening creams and banned drugs like bronc leer cough syrup and other illicit brews. To top it all, crowds were captivated by a seven-year-old Canine Unit dog weighing a whopping 57kgs. Many people were amazed to learn that the dog eats one kilogramme of meat, a pint of milk and dog biscuits every day.
Clients had the opportunity to have their questions attended to and were encouraged to voluntarily comply with fiscal laws.