TADAT training for ZIMRA staff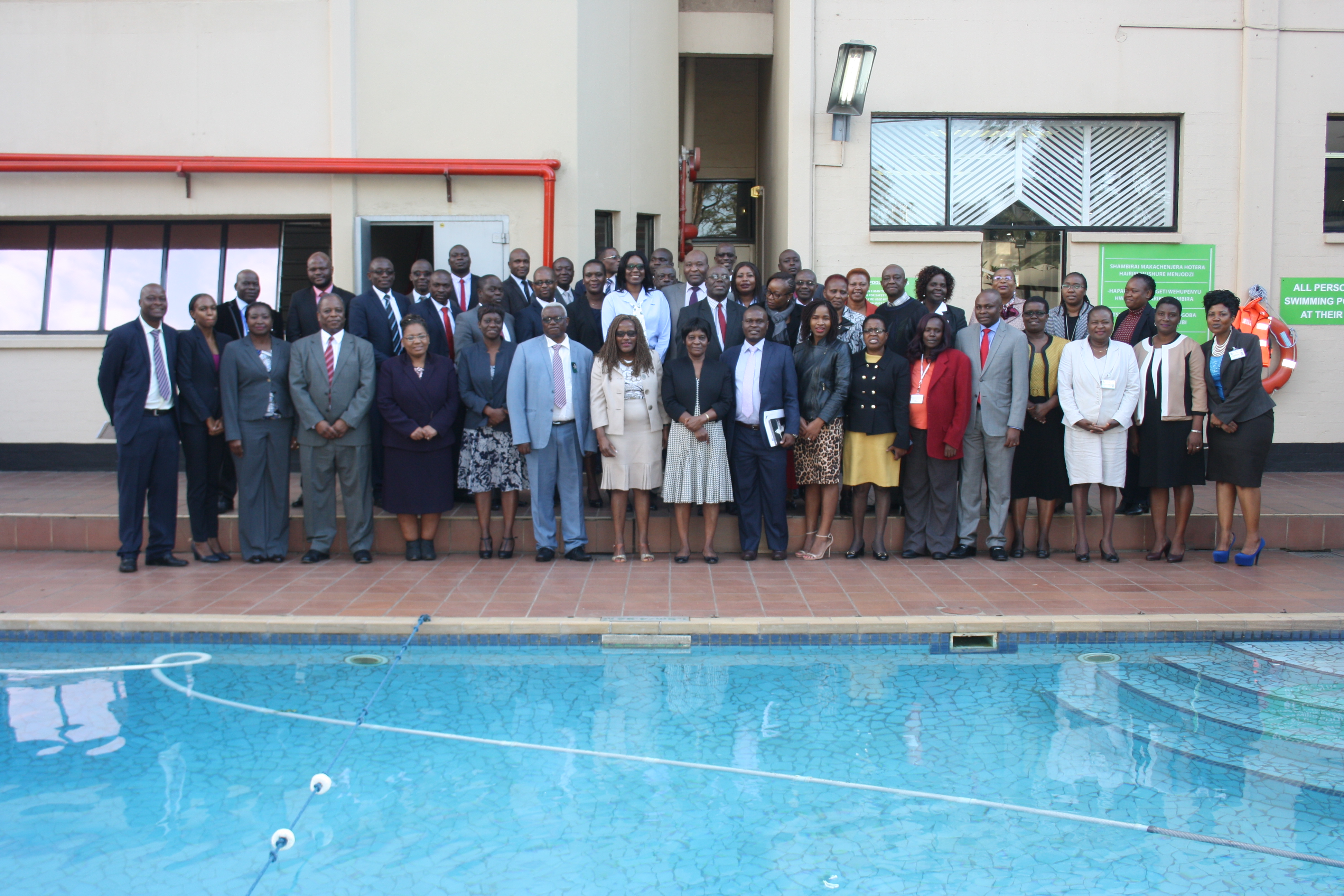 Members of the Zimbabwe Revenue Authority (ZIMRA) management and staff underwent an intensive training on Tax Administration Diagnostic Assessment Tool (TADAT) courtesy of the TADAT secretariat in conjunction with the International Monetary Fund (IMF).
Harare City Centre Church hosts ZIMRA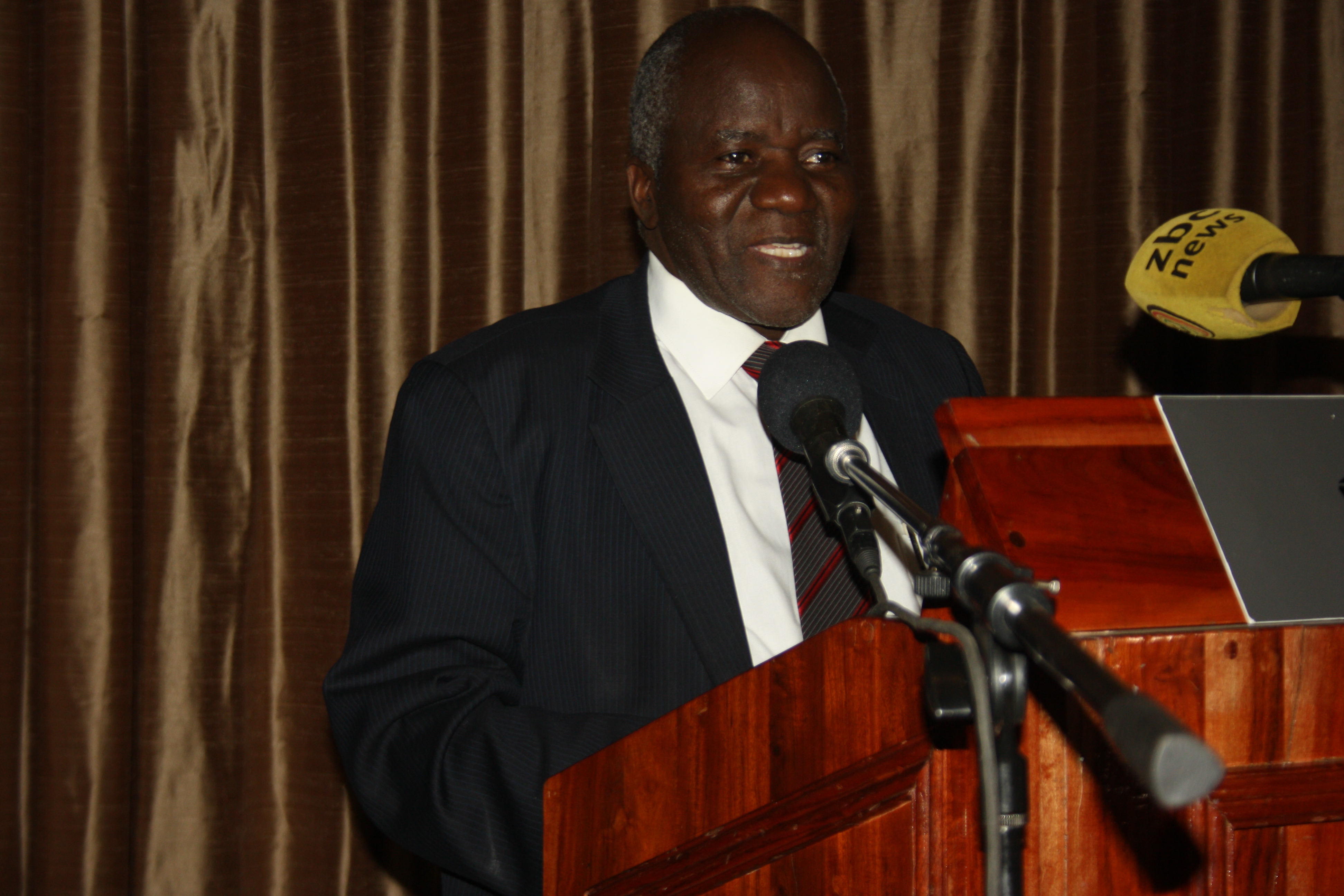 Commissioner for Customs and Excise – Mr Happias Kuzvinzwa
The Seventh Day Adventist Harare City Centre Church hosted a business symposium on 22 May 2018, wherein taxation policy was the main topic under discussion. True to the thrust of the business network meeting, the ZIMRA team led by the Commissioner for Customs and Excise – Mr Happias Kuzvinzwa – was in attendance.
Diplomatic missions engage ZIMRA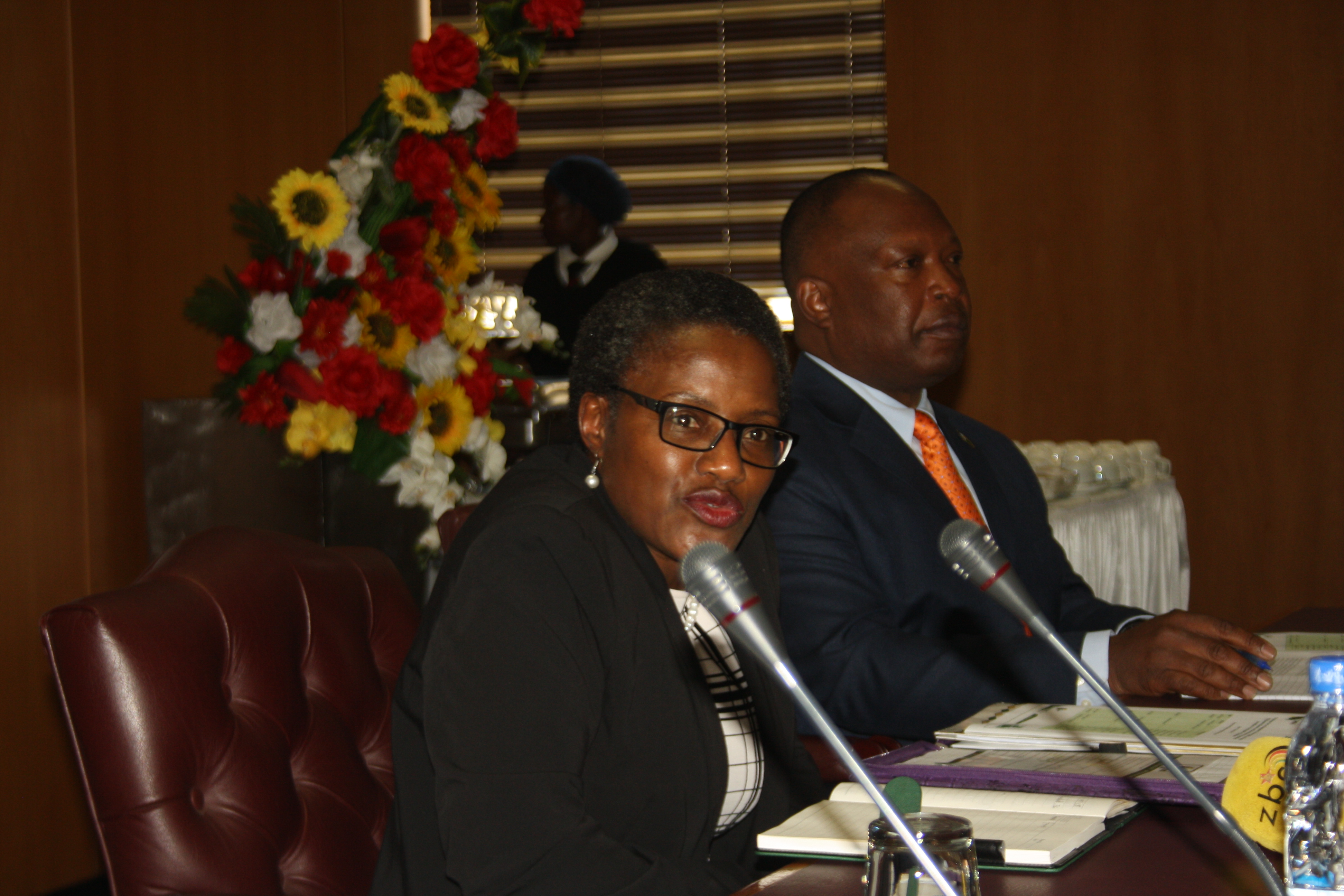 ZIMRA Commissioner General (CG) Ms Faith Mazani, on the May 15, 2018 addressed Heads of Diplomatic missions and International organisations accredited to Zimbabwe. The engagement which was held at Munhumutapa Building, was aimed at providing a face-to-face interaction with diplomats on matters affecting the diplomatic community in Zimbabwe regarding taxation as well as addressing matters of taxation in respect of investment in the country.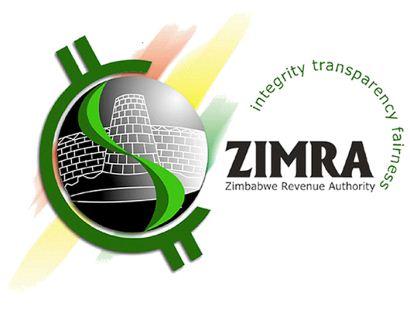 The Zimbabwe Revenue Authority (ZIMRA) continued on a positive revenue performance trajectory during the month of April 2018 surpassing the target by 6.14% after deducting refunds.
Gross collections for the month amounted to US$361.88 million, which translates to 9.18% above the targeted US$331.47 million. After deducting refunds of US$10.06 million, net collections stood at US$351.83 million. This gives a positive variance of 6.14% against the target of US$331.47 million. Net revenue collections in April 2018 improved by 41.92% from the US$247.90 million that was collected during the same period in 2017.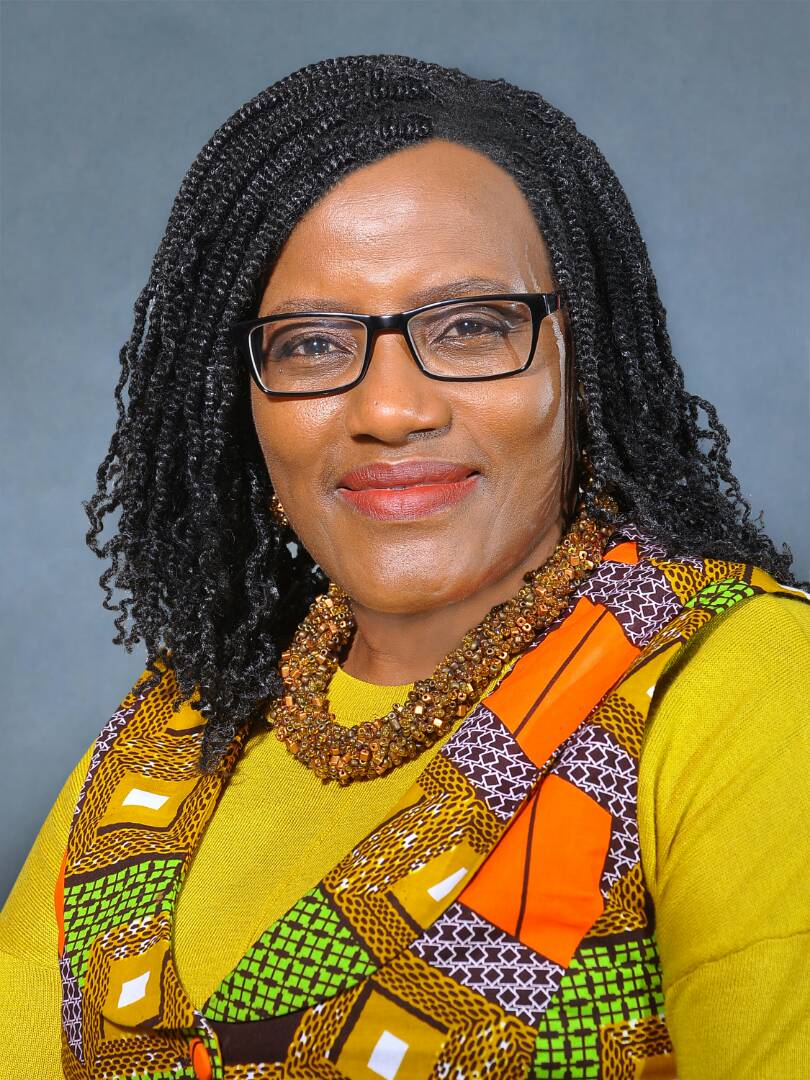 The Zimbabwe Revenue Authority (ZIMRA) Commissioner General, Ms Faith Mazani caught up with member of the media to articulate various issues around the operations of the Authority.
Q: We have seen the Authority embarking on a lifestyle audit for some of its employees, what does this exercise seek to achieve?
A: The Zimbabwe Revenue Authority (ZIMRA) seeks to achieve very high levels of integrity amongst its members of staff (who include both managerial and non-managerial) that is why it carries out lifestyle audits. Lifestyle audits are carried out to weed out corrupt elements amongst members of staff especially where the income they earn does not tally with the lifestyle that they lead in as far as acquisition of assets is concerned, and they are not able to explain it.
ZIMRA intercept $2m fraud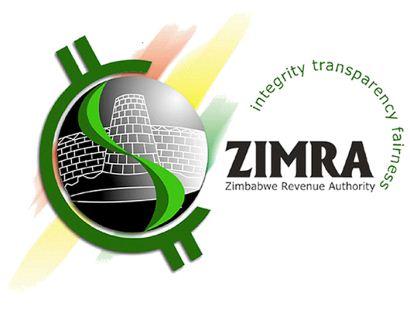 The Zimbabwe Revenue Authority intercepted an attempt to siphon nearly US$2 million from the authority's fiscal accounts after an alert official in the IT security department discovered a suspicions transfer from a ZIMRA account into a bank account before alerting officials.
ZIMRA Commissioner General, Ms Faith Mazani, said investigations were underway to establish the motive for the suspicious transactions and once that was cleared, those who would have been found clean were to bounce back and those caught on the wrong side would be dealt with according to the law.
Tax enables the State to fulfil its obligations: Hon. July Moyo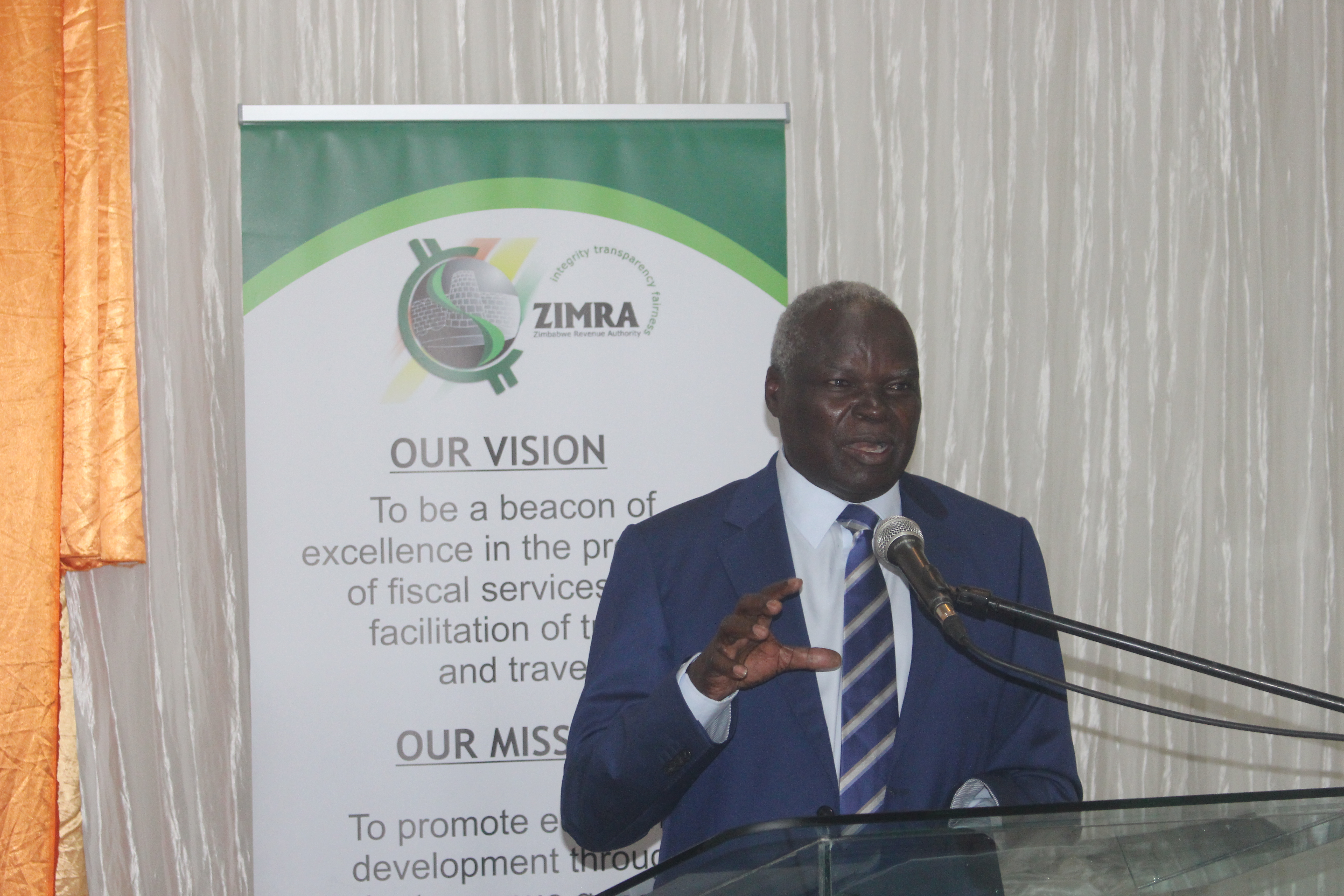 Honourable July Moyo
By Otilia Mubviro
The Zimbabwe Revenue Authority (ZIMRA) hosted a thrilling client breakfast meeting on April 26, 2018 at Holiday Inn Bulawayo on the sidelines of the Zimbabwe International Trade Fair (ZITF). The aim of the stakeholder engagement was to encourage and cultivate a culture of voluntary tax compliance amongst clients mainly from the southern region of the country.
Held under the theme "Our Tax for Sustainable Development", the breakfast meeting became part of ZIMRA's ongoing drive for a sustainable partnership with its key players and stakeholders.
Rita charms Commissioner General
Rita Gonsaro (left) and Ms Faith Mazani (right)
By Musasiyashe Kufakunesu
The legendary Sungura music icon Simon Chopper Chimbetu's song Oppah, was a perfect eulogy of about an African woman who lives in a mountainous area of Manicaland Province. The song is a depiction of a perfect woman who is found deep down in the hinterland of a very remote area.
For the benefit of those who might not be familiar with the lines, Chimbetu coins these lines: "Beyond those mountains in Manica Valley, there is a mushroom in an African village. There is Oppah an African girl, she is like an Angel send for me…" So goes the timelessly popular song.
<<

Start

<

Prev

1

2 3 4 5 6 7 8 9 10 Next > End >>


Page 1 of 44