Reminder Value Added Tax (VAT) due date 25th August 2018
The Zimbabwe Revenue Authority (ZIMRA) would like to remind all clients who are registered for VAT or required to be registered to take note that VAT is due by the 25th of August 2018 for Category C and Category A operators. Due dates for VAT are as follows:
Category

Tax Period

Due Date

A

December/January, February/March, April/May, June/July, August/September and October/November

 

 

 

By 25th day of the month following the end of the tax period

 

B

January/February, March/April, May/June, July/August, September/October and November/December

C

Monthly

D

Tax period other than A, B, C approved by the Commissioner
All payments are to be made through banks and VAT Returns (VAT 7) must be submitted through the ZIMRA e-services platform http://www.efiling.zimra.co.zw.
The VAT Act defines a registered operator to mean any person who is registered or is required to be registered in terms of the VAT Act [Chapter 23:12]. Operators who have not registered with ZIMRA need to review their operations and confirm whether they are not eligible for VAT registration using the following guidelines:
VAT Registration Requirements
Any person who is carrying on trade must compulsorily register where the value of taxable supplies exceeds $60,000.00 or in any period of 12 months or there are reasonable grounds that taxable supplies will exceed $60,000.00 in the period of 12 months going forward.
Where the registration threshold is met, there is need to:
Complete the REV 1 Form and submit to the nearest Zimra Office,
Attach Sales schedule from the time of commencement of trade to date; or
Provide Sales projections schedule for the next 12 months; or
Attach Business agreements confirming the trade that is going to take place
Attach current stamped bank statements.
Attach Proof of residence/place of business.
Operators who qualify for registration but have not yet done so are encouraged to take advantage of the Voluntary Disclosure Program that ZIMRA is running with which is ending on 31 December 2018. To benefit from the Voluntary Disclosure Program an application form should be completed and submitted at the nearest ZIMRA Offices. Penalties are waived for voluntary disclosure once the application is approved.
Public Notice No. 31 of 2018
My taxes, my duties – building my Zimbabwe
ZIMRA casts its net wider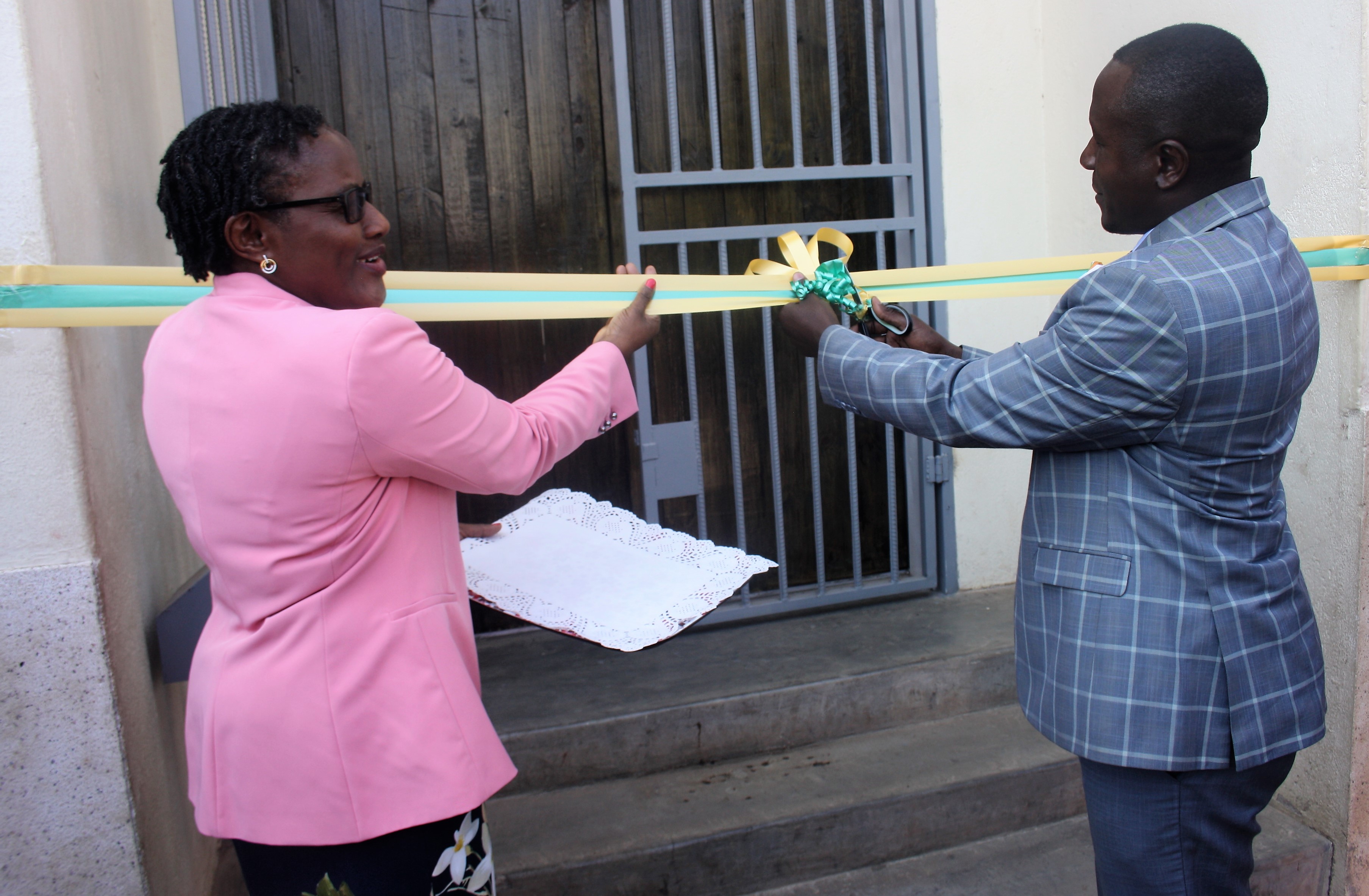 The Commissioner General, Ms Faith Mazani and Resident Minister for Mashonaland East Province, Honourable David Musabayana cutting the ribbon.
In its bid to bring taxation closer to the people, the Zimbabwe Revenue Authority opened a new office in the provincial capital of Mashonaland East Province, Marondera.
Officially opening the office, Resident Minister for Mashonaland East, Honourable David Musabayana, stressed that the opening of a ZIMRA office in his province is a recognition of the role his province has in mobilising revenue for the nation.
"I consider this development as an endorsement of Mashonaland East Province as a significant player in the generation of revenue for the state through various business activities we undertake within the Province. "
ZIMRA intensifies its fight against corruption
By Chenayi Mack Maponga and Munyaradzi Ushamba
In its quest to maintain a culture of zero-tolerance to corruption, the Zimbabwe Revenue Authority (ZIMRA) enforces an Integrity Action Plan that has put in place comprehensive initiatives targeted at fighting corruption. The Authority is undergoing assessment through the Tax Administration Diagnostic Assessment Tool (TADAT) and has put in mechanisms targeted at eradicating corruption with all its vice.
Among the initiatives to eradicate corruption has been through investigating reports of corruption involving ZIMRA staff, enforcement of the ZIMRA Code of Conduct, conducting lifestyle audits for ZIMRA staff, conducting and participating in anti-corruption campaigns and workshops, and partnering other stakeholders such as Zimbabwe Republic Police (ZRP) in investigating acts of corruption.
Zimra supporting Voluntary Tax Compliance
The Zimbabwe Revenue Authority was established in terms of the Revenue Authority Act [23.11]. In carrying out its mandate ZIMRA provides a number of support programs to assist taxpayers comply with tax laws. Taxpayers can take advantage of these programs to maintain a clean bill of health.
Taxpayer Education
On its own and by request from taxpayers ZIMRA provides free tax education to taxpayers. Usually workshops or seminars are arranged with the offices nearest the taxpayers. Tax education can be provided to individuals, companies, associations and to anyone upon request.
Tax Advice
The Authority has Client Liaison Officers whose main function is to manage clients' accounts. In the process they also provide extensive advice to taxpayers on tax matters and taxpayers can bring the issues for clarification or resolution. Such issues can be escalated to management where there is need to do so.
ZIMRA exhibits at Hwange Agric Show…as it scoops third prize at Mash West Show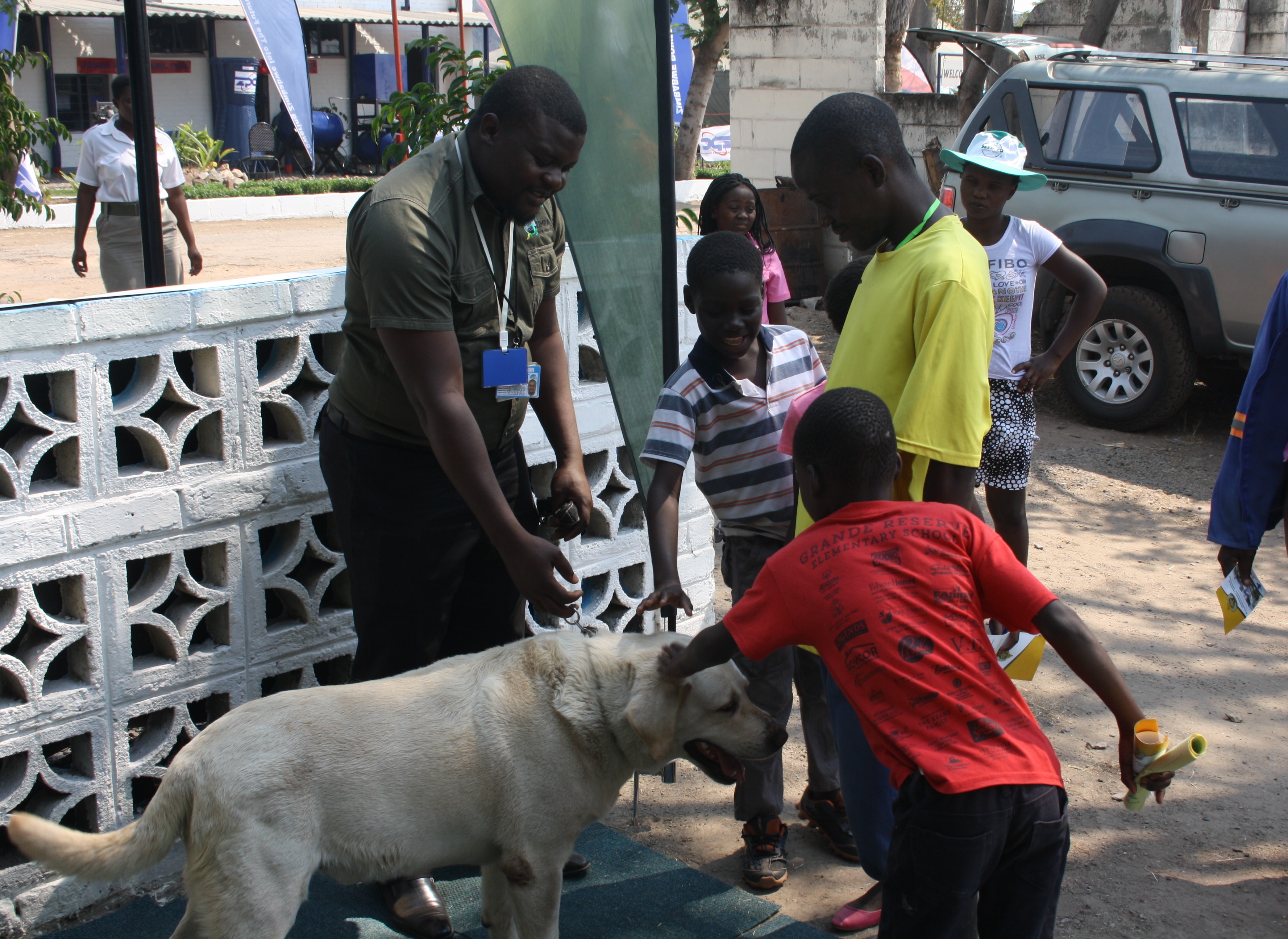 The Zimbabwe Revenue Authority was among a host of organisations that exhibited during the 2018 edition of the Hwange Agricultural Show, which ran from 8-12 August 2018 under the theme "Leveraging the New Economic Order."
Hwange Show ran concurrently with Mashonaland West (Chinhoyi) Show where ZIMRA scooped the third prize, after Grain Marketing Board and NSSA under the Parastatal Category.
As has become the norm every year, the Authority took advantage of the Agricultural Show extravaganza to educate the public on Taxes and Customs issues.
<< Start < Prev 1

2

3 4 5 6 7 8 9 10 Next > End >>


Page 2 of 71